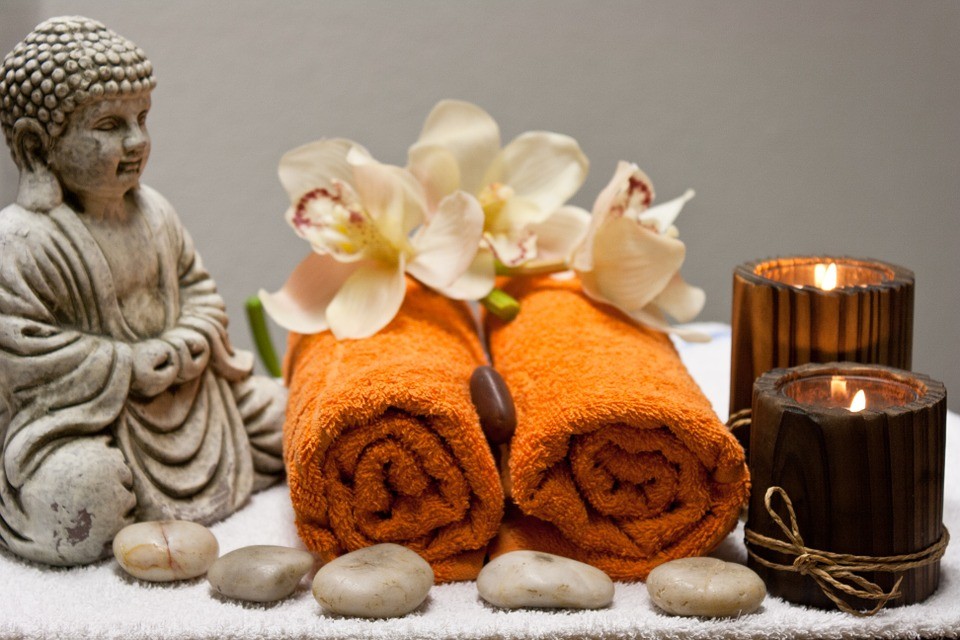 YOUR IMAGE IS OUR IMAGE!!!!!

Beautiful skin starts with healthy skin. To maintain and improve skin health, an effective, professional pharmaceutical skincare regimen is essential. Over-the-counter products only treat skin's surface layer.

Optimal skin health is achieved by reaching live tissue - Skincare professional products work at the cellular level to diminish fine lines, fade sun damage, increase hydration and stimulate cellular turnover for more youthful looking skin. Correction Prevention Nutrition (CPN SystemTM) The IMAGE and Dermalogica Skincare systems is available exclusively through licensed physicians and estheticians who are highly trained and educated in individual skincare programs. A simple, customized treatment for your specific skincare goals will be prescribed with a three-phase process for Rejuvenated, healthy skin:
Phase I - Daily use of Professional cosmeceutical skincare products.
Phase II - Series of clinical resurfacing treatments.
Phase III - Monthly maintenance program.

You want to treat your skin to a new level of health.

Express Facial a customized on your specific individual needs. Highly recommended for that first time skin. A consultation with a face mapping and recommendations for you needs.
(Change any specialty peel facials to a Express Facial or ask for recommendations)
50-mins $90.00

Basic Rejuvenating Facial a balancing and rejuvenation treatment customized to focus on your specific individual needs. This treatment is a deep pore cleansing, manual exfoliation with steam, relaxing facial massage, customized masque and moisturizer suited for your skin type, this treatment is great for all skin types.
60-mins $125.00
Vitamin C/Enzyme Brightening & Rejuvenation Facial
a firming, hydrating, and sun damaged skin. One of my favorites, I customize different for everyone's needs.
90-mins $150.00
Man's Facial specifically for a men to treat and prevent ingrown hairs and breakouts. This is the perfect combination of relaxation, deep pore cleansing and hydration leaving you feeling revitalized.
60-mins $125.00
Clinical Acne Lift Glycolic/Salicylic Facial a fruit enzymes that work synergistically to help dissolve and digest dead skin cells along with clearing and healing acne breakouts. This is a perfect treatment for acne prone levels, oily skin types and also great for rough/tired/dull skin.
90-mins $150.00
Lightening lift Facial a Lactic/Kojic resurfacing with Anti-inflammatory Chamomile that helps to treat pigmentation, rosacea, aging and Dry/Dehydrated skin that leaves you feeling revitalized and glowing.
90-mins $150.00
Wrinkle lift Glycolic/Retinol Facial Anti-inflammatory Chamomile and Anti-Oxidant Green tea/Vitamin C that helps with Aging, Wrinkles, Smokers Skin and Oily/Acne Skin that leaves you refreshed and revitalized.
90-mins $150.00
Ormedic Left Facial a Organic Passion Fruit/Peptide Resurfacing solution, great for everyone for a balancing every week facial, soothing organic Aloe Vera,Organic Licorice Skin lighteners, with the Aromatherapy.
60-mins $130.00
O2 lift Facial a revolutionary treatment to exfoliate, illuminate & oxygenate. Papaya and Pineapple enzymes exfoliate the surface of the skin with a cutting-edge effervescent masque oxygenates at the cellular level. A pure plant stem cell enhancer rejuvenates & prevents signs of aging. Last but not the least a tinted moisturizer illuminates & provides utmost environmental protection.
60-mins $95.00
AGE Smart Facial the perfect treatment for clients of all ages, specially created to control the biochemical triggers that lead to skin aging while treating the signs of premature aging, photo-aging and sun damage.
60-mins $130.00
Back Treatment Amazing stand-alone treatment for you, who needs purification and stress relief in their backs. Relaxing the muscles, perform extractions and help combat breakouts with this amazing treatment.
60-mins $90.00
MicroZone Add-on Treatments Often times, we want a quick & targeted solution to an immediate skin care concern, such as a bothered breakout, tired eyes or dull, lackluster skin, without surrendering to the full 60-mins. MicroZoned treatments are add-ons intended to focus on a specific zone.

30-mins $45.00
Dermablading and Microdermabrasion Add-on Treatments Removes dead skin cells and helps with anti-aging, however Dermablading removes hair commonly known as peach fuzz, on the surface of the face and various other parts our body, This peach fuzz can keep our skin from properly absorbing skin care products and make cosmetics more difficult to apply and remove, among other issues. Microdermabrasion treatments sands the thicker, uneven outer layer and great for scarring but both are very rejuvenating.

30-min $45.00
LightStim Treatment Benefits for anti-aging and facial rejuvenation increasing production of collagen and elastin, increased blood circulation and oxygenation, reduced inflammation, minimized appearance of pores, improved tone and texture, better product absorption, accelerated healing, protection from environmental damage, promotes glowing and radiant skin.
90-mins $150.00

Buy 3 of the same Treatments as a package with 20%-off expires in 5 months